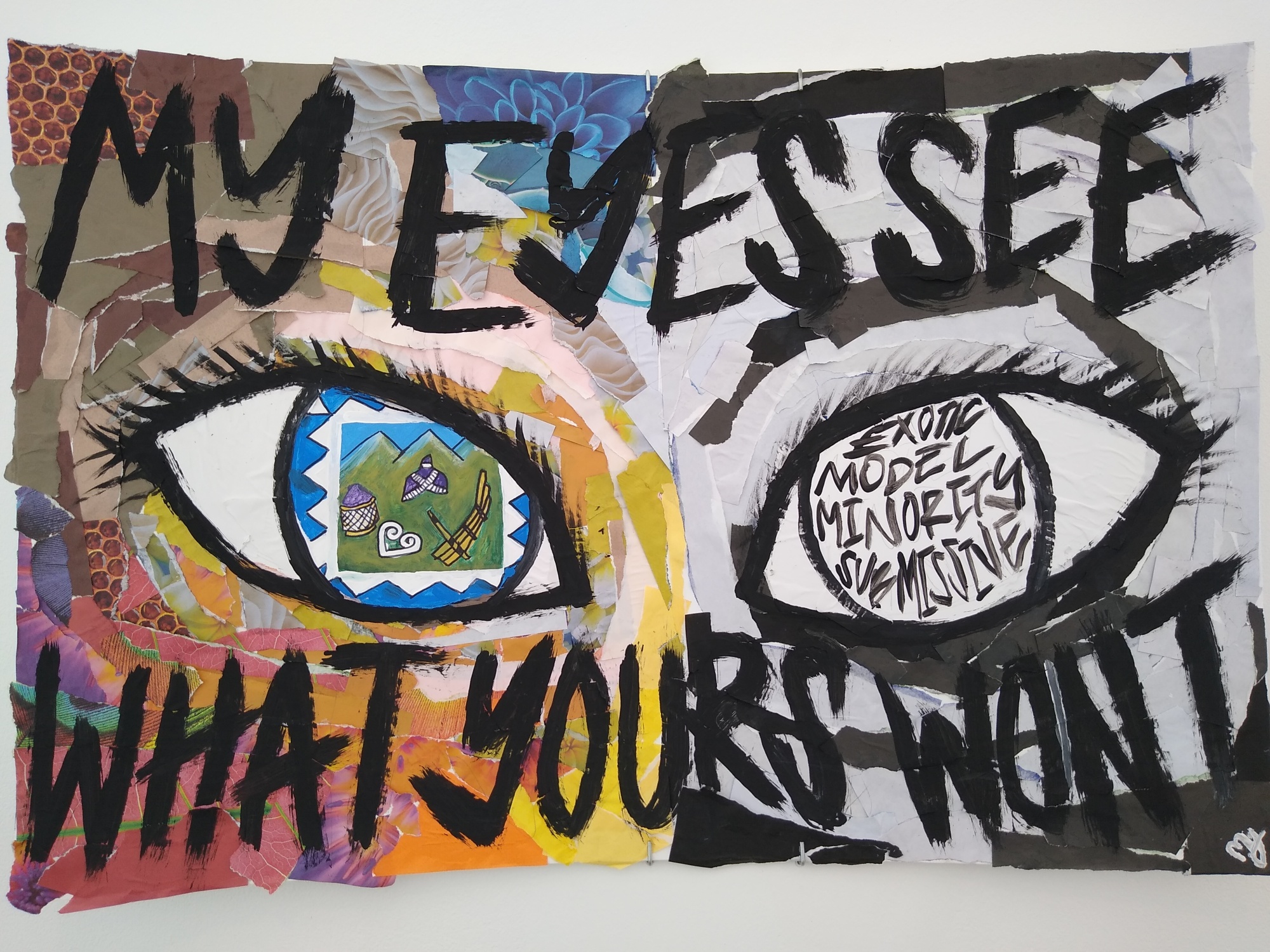 Artist: Melody S. Yang / Created in the Counterspaces workshopPlease find the poem created by the artist together with the artwork here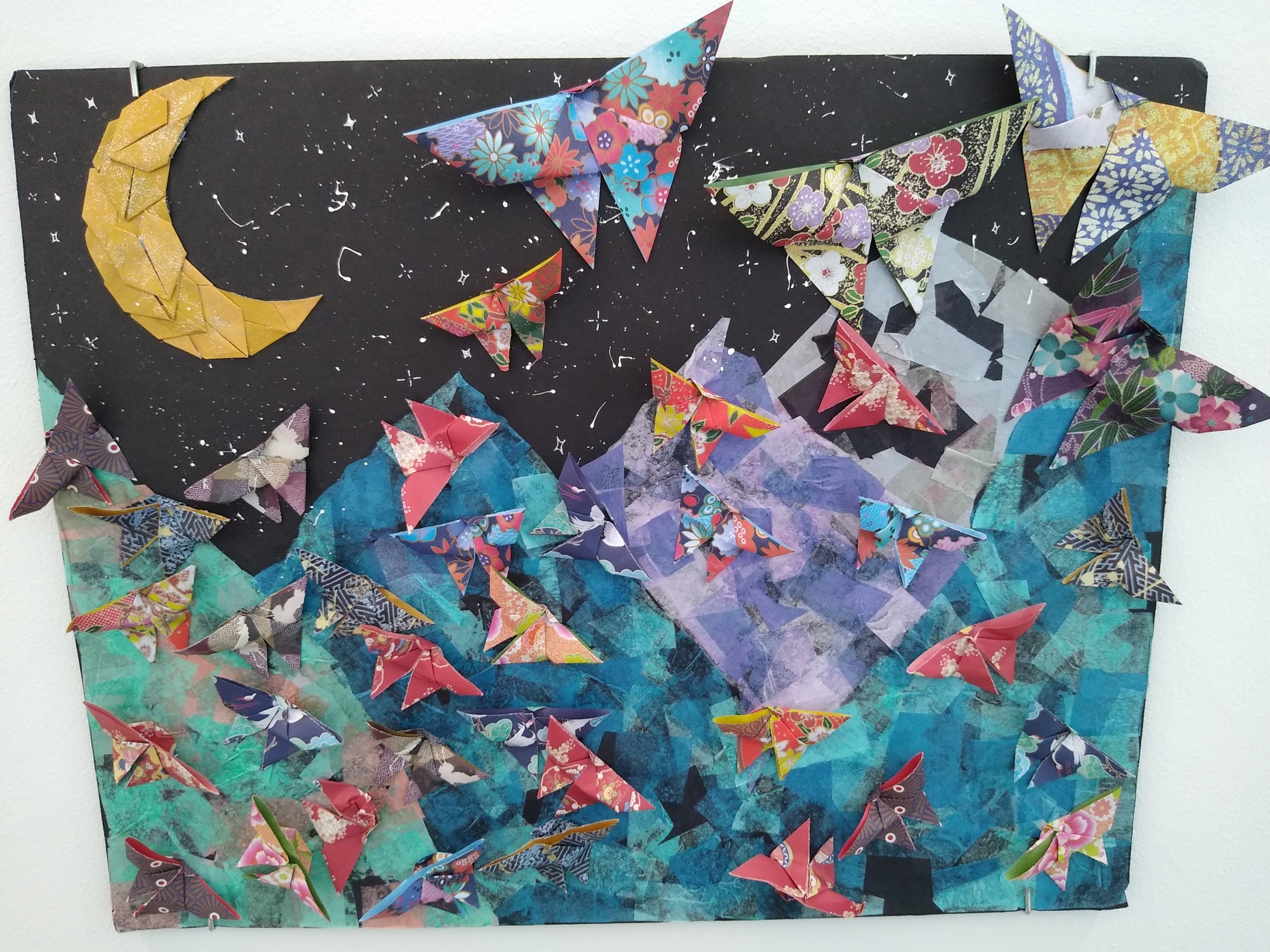 Artist: Lucia Sem / Created in the Counterspaces workshop
Please find the poem created by the artist together with the artwork here



Counterspaces
---
by Yuko Taniguchi




Saturday December 11th from 2pm to 4pm.

Open enrollment

starts now! Limited eight spots for each workshop. Any questions? please email:

info@soovac.org

This session is only open to BIPOC members* (black, indeginous, and people of color)

*All necessary materials will be provided to those who sign up to participate.
*No previous artmaking experience necessary.*The workshop is intended to create a safe space for BIPOC people to honestly reflect and write down their thoughts.
*Vaccination proof or 72 hours negative COVID test is required to attend the workshop.






Workshop Overview

The workshop integrates two main activities: Discussion of critical texts and Art instruction/creation. We chose to frame the discussion using texts by Women of Color theorists, artists, and scholars. This discussion co-occurred while instructing participants-artists in creating written texts and visual artwork in response to these texts as a way to communicate their lived experience of being racially minoritized.

The workshop explores three critical themes that would help participants focus their intellectual energies and create a product that could eventually be exhibited to the public.


1. The first theme was that of Silence, which asked students to reflect on how Black, Indigenous, and People of Color (BIPOC) and other marginalized individuals are often silenced and how potential white allies, when finding themselves observing socially unjust acts, remain in silence due to their inability (or unwillingness) to act upon these acts and in doing so, change norms, practices, and spaces that are harmful to BIPOC.

2. The second theme was Centering, which as participants explore how BIPOC and other socially marginalized voices tend to be muted, erased, or tokenized in various social spaces and cultural contexts.

3. The third theme was Transformation, which focused on finding ways to use the artwork (and the connections created in the workshop) to move forward and support one another.



Artist Statement

Creativity is a space inside us. It's an open field that invites us to run around freely, extend our arms randomly, explore the things that call our attention, capture our stories in ways that only we can, and share the stories to connect with others. Everyone has such a field inside.

Sometimes, we walk away from this space without realizing it, and by the time we stop, we are lost. Where are we? Can we ever walk back to that place?

Searching for this space where I can move, make, do the work I feel called to explore, is the focus of my work as a writer and artist. What allows us to show up, searching for this space that is uniquely our own, where we can deeply focus on our curiosity? This question led me to becoming a facilitator of creativity workshops.

Facilitation means wondering together. I am constantly working to create a space that is safe and free so that we can be curious together.

Aritst website: https://yukotaniguchi.net/




Artist Bio:

Yuko Taniguchi is the author of a collection of poetry, Foreign Wife Elegy (Coffee House Press, 2004) and a novel, The Ocean in the Closet (Coffee House Press, 2007). Some of her awards include finalist for The Dayton Literary Peace Prize, the Kiriyama Prize Notable Book, the Gustavus Myers Center Outstanding Book Award Advancing Human Rights, and the McKnight Artist Fellowship for Writers.

Yuko is also a creative collaborator who explores the intersection of healing and the creative process with writers, artists, and healthcare professionals. She is currently developing practices that promote engagement, compassion, and inspiration for adolescents who struggle with mental health issues. She is a faculty member at the University of Minnesota Rochester.