The Pandemic School — Learn to survive



"Never let a good crisis go to waste."



We have learned a lot about how to survive the pandemic. A lot of us learned it in the hardest way possible when we have to face these questions: How to say the final goodbye to a loved one without access to health care during the pandemic. How can we fall asleep while in deep anxiety? How can we feel connected while physically isolated? How to tell what's true and what's a lie? How not to hate? How can we better learn this often ignored but critical knowledge that was never taught at school?


I spent nearly two years in China from October 2019 to August 2021 when I could finally return to the US. Due to my visa status and the US travel ban I couldn't return to this place, a place I have lived for eight years and considered my home. But my heart is full of gratitude for what happened. Without this pandemic I would have continued to keep living the life I was accustomed to, which I now know was full of attachments. I believe all the artists I admire have also learned so much through their pandemic lives. Sharing and learning can be a valuable contribution to the healing of the communities impacted by the pandemic. More critically we need to start building our cultural "immunity system" to the fear, hatred, and division that has proven to also be a symptom of the pandemic. With these thoughts, I am starting a BIPOC-artists-led experiential learning platform called The Pandemic School where I can collaborate with artists to develop participatory workshops to share their learnings during the pandemic.


Every artist-led workshop has a simple format: making & chatting. The Pandemic School workshops start on December 4th and 5th till January 9th in conjunction with the exhibition Put it in the Chat. The project is made possible with the support of SooVAC, Metropolitan Regional Arts Council, Minnesota State Arts Board, and the donors of Since COVID19 project (穷兮兮艺术家小队). The classroom installation is also made possible with the borrowed handmade pillows from CarryOn Homes artist collective that I am part of. And many thanks to The Pandemic School project assistant: Felipe A. Fernández



- Peng Wu 吴朋 (The Pandemic School founder and TA)



---
JIN PAPER BURNING WORKSHOP
SHANGHAI CHINA 2021
A few friends and I hosted three Jin Paper Burning workshops in Quanzhou, and Shanghai China to explore this new form of mobile popup "school".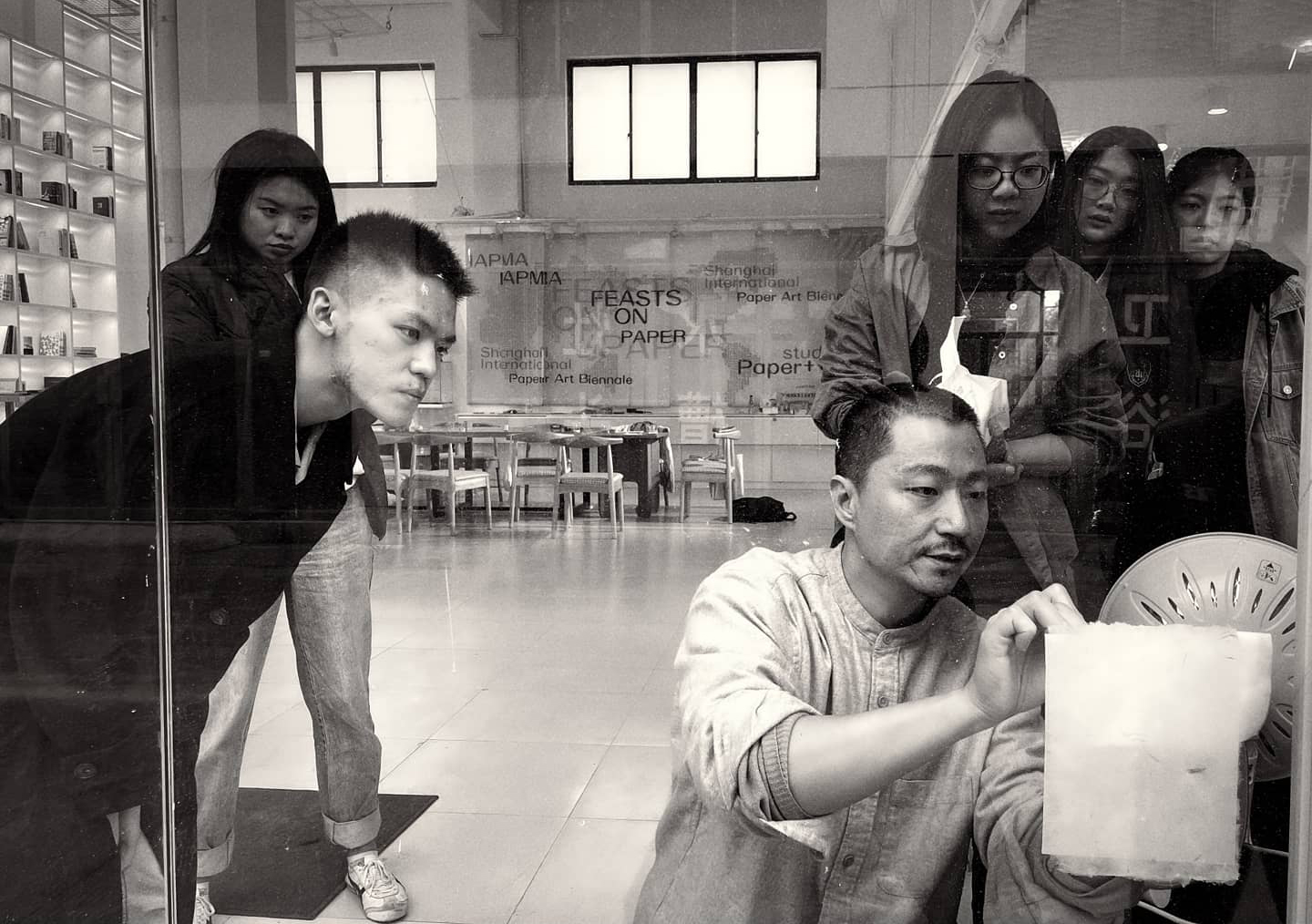 At the start of the event, I introdue the history of Jin Paper Burning ritual.

We talk about the topic of the workshop, It could be "farewell to the past", "death ceremony", or "remembering",

We learn traditional hand papermaking.

While waiting for the paper to dry, we share our stories relavent to the topic in a circle.

We work on creating the artwork of letterpress.

We print the letter press on the handmade paper.
We share the stories of our printed artworks, while burn the artwork / handmade Jin Paper.
We collected the ash as the documentation of the event, which can be used as natural fertilizer to grow more plant fiber for future hand papermaking.